---
CHRISTOPHER 'KID' REID WANTS TO DO FOR CANNABIS WHAT DIDDY DID FOR CIROC
Written by torresanz on April 20, 2022
When it comes to renowned duos in the storied history of Hip-Hop, Kid 'N Play are among the most iconic. For over 30 years, they've been one of the most recognizable names in the culture.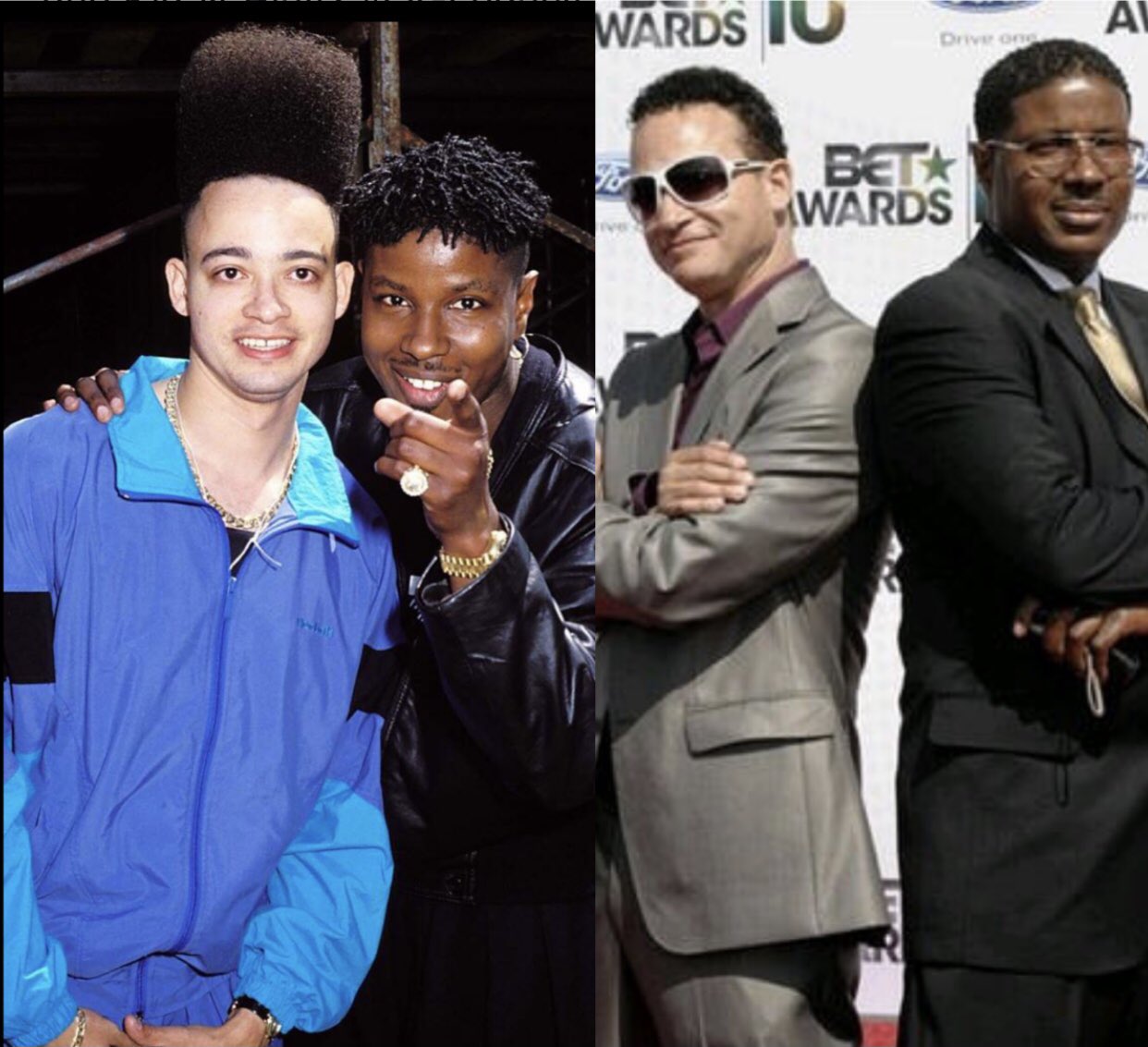 Debuting with their album 2 Hype in 1988, the dynamic duo released a string of hits, including "Rollin' with Kid 'n Play," '2 Hype," "Gittin' Funky," 1990s "Funhouse" and "Ain't Gonna Hurt Nobody," which embodied feel-good vibes are hip-hop's "Golden Era."
After achieving success in music, they broke down barriers in the entertainment industry for rap artists by launching successful acting careers with the classic House Party trilogy and Class Act. At the peak of their success, they even had their own self-titled Saturday morning cartoon.
Outside of their legendary work as a duo, Christopher "Kid" Reid and Christopher "Play" Martin have pursued their separate interests, but have maintained a partnership that is still going strong.
Not only is Kid a stand-up comedian, but he is a long-time cannabis enthusiast. Ahead of his performance next month at "BOOMBOX! A Vegas Residency on Shuffle" alongside Cee-Lo Green, Treach of Naughty By Nature, and more, he spoke to the associated press about how his love of cannabis has turned into one of his many entrepreneurial endeavors with the launch of his Kid N Blaze brand.
"Kid N Blaze is actually more of a cannabis lifestyle brand," he said. "Literally, we tried to put out different strains but it was a lot harder than I thought. So we pivoted and delved into merch, you know, but more in a more collaborative sense with entities that are already established in the industry."
Kid noted the importance of learning about the business of cannabis and how he plans to be at the forefront of the growing industry.
"Now we're collaborating with growers that already have the structure. The example I always use is what Diddy did with Ciroc," he noted. "Before he came along, it was already an award-winning vodka. It just wasn't very well known in this country. It just didn't have any sizzle on it. So I think Puffy took a brand that was already established, and he put that sexy on it. Now you know, you got 89 different flavors and he's making millions. He got so many flavors that I heard they got a COVID flavor coming out. So the collab was like that."
Play has enjoyed a thriving career as a professor at several HBCUs where he's taught courses on Hip Hop, although being an educator was the farthest thing from his mind.
"So for me, I've been involved in the Higher Learning Community. I mentioned before that Class Act was a foreshadowing because I didn't do well or want to do well in school but what has evolved is a very strong interest in people," Play said. "School isn't for everybody but for those who higher education is for, it's unfortunate when they don't do it or take advantage of it.
"I've just accepted a position at Virginia State University, starting in the fall," he added. "I'll be working as a scholar in residence, visiting scholar, and director of production regarding the entertainment business and working in their hip hop institute as well."
Not only has Play become a teacher in higher education, but he also has a documentary in the works.
"I'm very much into cinematic endeavors," Play continued. "A few months ago, I finished a documentary, giving flowers to all the dancers who started out in the early days with Heavy D, Kid 'N Play, Salt-N-Pepa, and everyone you can think of in the late 80s, going into the 90s. Most of those dancers went on to dance for Whitney Houston, Michael Jackson, Madonna, and the list goes on. It's called And I Dance and it was a seven-year labor of love."
Kid added that he and Play's pursuits are beneficial to the group when they come together and that's something that he wished they would have learned early in their careers.
"As far as individual things, for a long time, we kind of had a policy that we would only do stuff together," Kid recalled. "Looking back, I don't know if that was always the right thing because everything that we do now brings the energy back to the group. Whether I'm doing stand-up, doing these songs, if I'm doing voice-over stuff, or one of Play's 89 side jobs, we bring that energy back to the group."
Kid 'N Play along with Cee-Lo, Treach of Naughty By Nature, J.J. Fad, and Thea Austin of SNAP! are touring together on "BOOMBOX! A Vegas Residency on Shuffle" bringing the party to Westgate Las Vegas Resort & Casino from May 11 – 15 and May 18 – 22. Tickets are on sale at ticketmaster.com
---
Reader's opinions
---