JUICE WRLD DAY TO KICK OFF IN LATE RAPPER'S CHICAGO HOMETOWN
Written by torresanz on December 8, 2021
The rap community will once again come together to honor the legacy of Juice WRLD for Chicago's inaugural "Juice WRLD Day" celebration on December 9.
The announcement was made by the rapper's estate on Twitter last month, but a press release further highlighting what to expect at the event made the rounds on Monday (December 6). The event will take place at Chicago's United Center Arena, where all who gather will be able to listen to Juice's upcoming posthumous release Fighting Demons, which drops Friday (December 10).
Fans will also get to preview HBO's upcoming Juice WRLD documentary titled JUICE WRLD: INTO THE ABYSS.
"There was nothing Jarad 'Juice WRLD' Higgins enjoyed more than delivering new music to his millions of fans around the world," Juice's mother Carmella Wallace wrote in a joint statement with Grade A Productions. "Jarad was always searingly honest about his struggles and through his musical genius he articulated what was on his heart and mind vividly through his art. He never gave up and his friends and family never gave up on offering their support to him."
Fans will also be able to stream the event on the Amazon Music app or Twitch channel starting at 8 p.m. CT/9 p.m. ET. The event will be held in collaboration with the Live Free 999 Foundation and feature surprise performances and appearances from some of Juice WRLD's industry friends.
"We encourage all of you who struggle with addiction and mental health to never give up the fight," Wallace's statement continued. "We continue to extend free support to you via LiveFree999.org created in his honor."
The announcement comes after HBO debuted the first trailer for the upcoming documentary, which will be the platform's sixth installment in its successful "Music Box" documentary series and is set to feature appearances from Lil Bibby, director Cole Bennett and more.
"When you're a fan of this shit, you look at it from a certain perspective," Juice says at one point in the trailer. "But when you in it, you see it for what it really is. I'm still happy I can change the world. But, it's not what it looked like."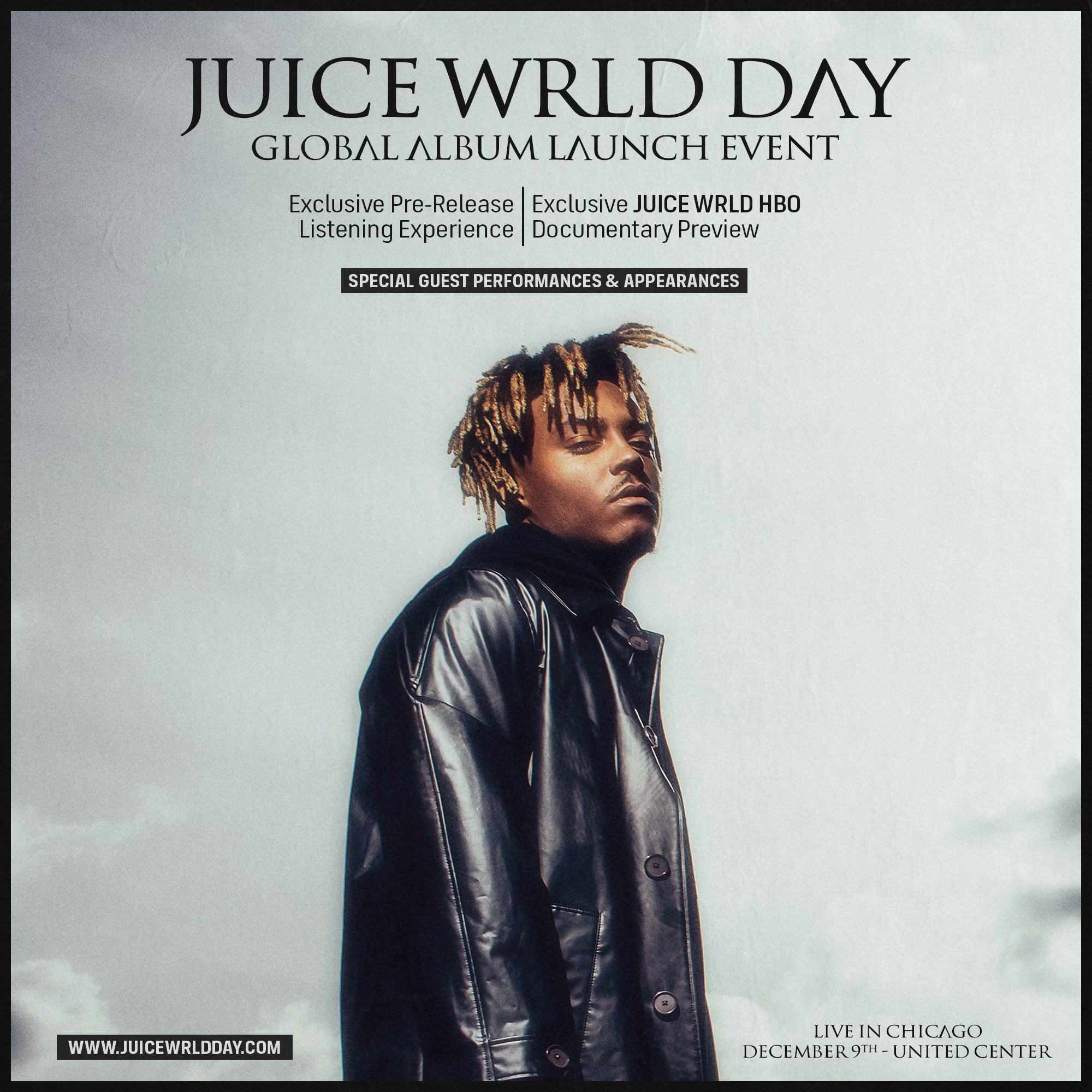 ---
Reader's opinions
---