---
MONEYBAGG YO LOOKING TO FOLLOW IN 50 CENT'S $100M FOOTSTEPS WITH HIS OWN WATER BRAND
Written by torresanz on January 18, 2022
True to his name, Moneybagg Yo is serious about his paper. The Memphis rapper charges upwards of $200,000 a show and $100,000 a verse while his 2021 album A Gangsta's Pain moved over 1.1 million copies, making it the 16th best-selling album of the year.
But his hustle isn't confined to music. Taking a page out of 50 Cent's book, Moneybagg is gearing up to launch his own water brand — and he's hoping the venture will help him reach the kind of nine-figure sum the G-Unit rapper made in the industry over a decade ago.
On Monday (January 17), the "Wockesha" rapper took to his Instagram Stories to tease the launch of his bottled water company, Vior Water, sharing footage of the bottles making their way through the factory line. In true salesman fashion, he made a bold declaration about his brand.
"100 million mood @viorwater," Moneybagg captioned the clips. "Send me ya address I'll send ya a case and put ya down I'm telling u now this the best water in America."
50 Cent famously entered the beverage industry in 2004, teaming up with Glacéau — the makers of VitaminWater — to create an enhanced water drink called Formula 50 while also becoming a minority shareholder in the company.
When Coca-Cola purchased Glacéau for $4.1 billion in 2007, 50 walked away with a cool $100 million as part of the deal.
I been in ah 100 million mood

— Certified Speaker (@MoneyBaggYo) January 2, 2022
In a 2018 interview with ThisIs50, Moneybagg Yo listed 50 Cent as a dream collaboration while naming "Many Men" as his favorite 50 song of all time. "That shit gangsta," he said. "How he came in the game, he was just thug, gangsta, raw. I liked his whole demeanor, his whole shit."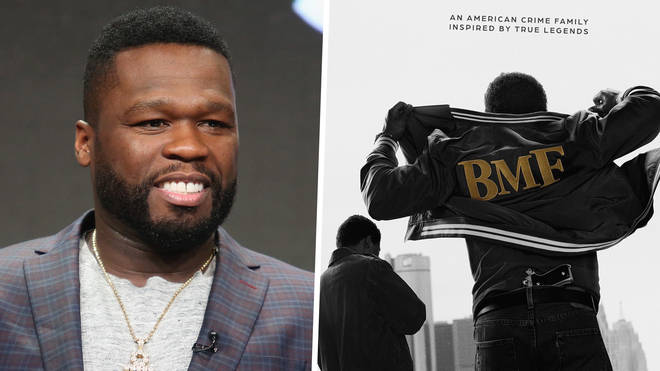 The Grind City native got his wish granted last year when he joined forces with 50 Cent on the BMF theme song "Wish Me Luck," which also featured Snoop Dogg and Charlie Wilson.
Vior Water isn't the only business venture Moneybagg Yo has up his sleeve. During a recent interview with a New York radio station in November, he revealed plans to release his own clothing line, weed brand and movie.
Looking to repeat the platinum-certified success of A Gangsta's Pain, he also announced he'll be releasing a new album in March.
---
Reader's opinions
---